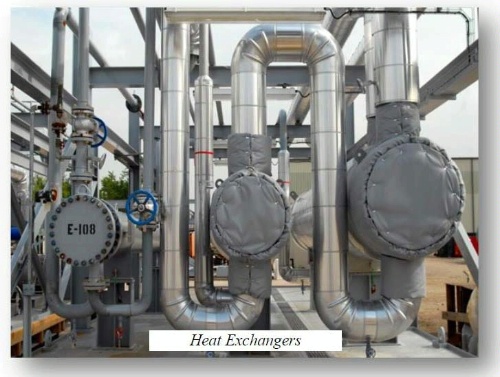 From food manufacturers to chemical plants, a typical industrial plant may have dozens to hundreds of pieces of rotating equipment. These include pumps, motors, gearboxes, turbines, fans, and more. Many of these pieces of equipment are crucial to the operation of the plant, and even non-essential assets have an important purpose to serve. When one of these pieces of equipment fail, it can lead to high repair costs, a total shutdown of all plant operations, or even pose a serious safety hazard. In order to minimize these catastrophic events, it is essential to know and carry out predictive maintenance practices.
What is Predictive Maintenance of Rotating Equipment?
Maximizing productivity nowadays means more than conducting routine maintenance tasks. Today's technology is allowing more and more plant owners to implement state of the art condition monitoring to test their equipment in real time. A variety of monitoring tools are available for purchase in everything from smart sensors connected to mobile apps to advanced diagnostic equipment that is non-invasive. They all help managers accurately predict rotating equipment issues before they affect operations. Even visual inspections can be used to determine wear and tear on the exterior of your equipment, which can be an indicator of what the inside looks like. Visual inspecions can also identify leaks – before they become a major issue.
Predictive Maintenance Pro's and Con's
Implementing these types of advanced predictive maintenance practices can be an overwhelming task. Many owners have realistic hurdles to overcome when considering the expense associated with these tools on what may already be a tight budget. Other expenses to consider include the training of personnel, hiring of contractors, and any downtime needed to install these predictive maintenance tools.
On the traverse, many of these wireless monitoring tools and their mobile apps can offer a low introductory cost, which can help determine if they are the right solution for your plant. The variety of tools available now and in the future offer a range of features, capabilities, and even price to suit most operations. It is critical to understand what you need before acquiring any of these tools.
A few examples of predictive maintenance tools include but are not limited to:
Vibration sensors
Oil analysis monitors
Power monitoring devices
Temperature gauges
Leak detectors
Bearing inspection devices
Infrared testing
Trend development to create a baseline for how your equipment should be operating
Summary
With the right effort, it is possible to find a user-friendly sensor and app solution for all budgets. This is one of the best ways to begin a predictive maintenance practice for your rotating equipment to monitor the health of your assets and identify issues before operations cease. Today's technology offers the ability to proactively monitor rotating equipment while sharing data with all key personnel. This includes all teams, shifts, and even contractors who can be at the ready should you need their services.
HDS is a fully qualified rotating equipment service repair center with experienced personnel trained in the most current machine alignment, inspection, and repair techniques. Call us today to discuss your needs.