Rexnord Authorized Service Center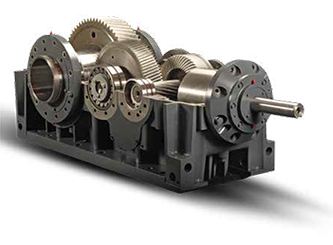 As a Rexnord Service Center, we cover any potential challenge throughout the lifecycle of your Falk Gear Drive or system. From installation and commissioning to predictive maintenance and repair, Rexnord Industrial Services delivers the resources you need, when you need them. Regardless of the age or condition of your equipment, Industrial Services has the right solution. With direct access to over 100 years of Rexnord, OEM application expertise and knowledge, Houston Dynamic Services is ready to take on your toughest jobs.
Make your drive better than ever —we don't believe any gear drive should be considered obsolete just because it's no longer manufactured. If it meets a customer's application requirements, it's worth repairing. Our work is backed up by the standard 12-36 month OEM warranty on after-market solutions. From storage to full restoration services, we offer the local support and extensive services to keep your Falk Gear Drive running strong.