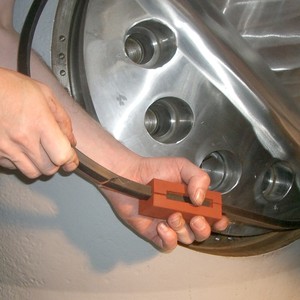 HDS provides high quality seal strips for most OEM compressors and turbines, and has the capability to repair, re-strip, and machine various types of seal housings.
We stock a wide range of materials, including but not limited to:
–  Stainless Steel
–  Hastelloy
–  Monel
–  Carpenter 20
–  Copper and Brass
Following are the most common types of seal strips we manufacture:
–  J-Strips
–  L-Strips
–  Flat strips
–  Custom strips
–  Rotional and stationary strips
Because we know that time is money, most seal strip orders are manufactured and shipped within 24 hours, worldwide!  HDS is committed to providing the quickest turnaround in the industry.  Let us help you today!