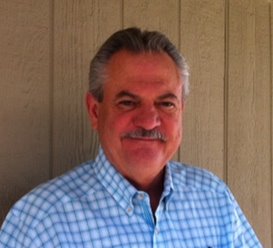 With almost 30 years' experience in pump aftermarket sales and repairs, Tom Sellers brings a wealth of knowledge and experience to the HDS sales team.  "It's not often you find someone with this combination of actual operations experience combined with sales know-how in the field of rotating equipment , " says Clayton Lau, HDS President.
Tom began his career at Johnston Pump Company which was later acquired by Sulzer Pumps.  He learned about all aspects of the business in aftermarket repair services for vertical turbine, mixed flow, and propeller pumps: inventory control; casting purchasing; materials management, actual repairs; and then management of the repair facility.  Tom excelled in every position and eventually moved into the position of outside sales / account manager.
In 2004, Tom accepted a position with the Revak Companies, a Division of Hoerbiger Service, Inc., where he was an outside sales / account manager for aftermarket sales of steam turbines, compressors, pumps and other related equipment.  He developed new business and key accounts in the power, process and pipeline industries.  In this role he was also responsible for overseeing installation and start-up of pumping equipment.
"After focusing on aftermarket pump sales for so long, I find it an exciting challenge to leverage the knowledge I've gained in order to facilitate vertical pump repairs and rebuilds, as well as repairs of other rotating equipment that HDS is so well known for," says Tom.  He will mainly concentrate his business development efforts in the mid-continent states of Texas, Kansas, Oklahoma, Arkansas, and New Mexico; but is not limited to a specific territory.
"I really enjoy working directly with the customer to determine how we can provide more value and the optimum solution for their repair issue," says Tom. With the company less than one week, Tom is already on the road. We're sure he will be very successful!